So, last Wednesday, I received a tweet from the wonderful
Lauren Blakely
congratulating me about making the 1/6/13 New York Times bestseller list. I quickly messaged her back, saying,
You're joking, right?
She wasn't joking.
TIDAL
is #26 on the list
here
and I just want to say THANK YOU,
THANK YOU
,
THANK YO

U

!
Not only for reading my books, but for being so great by making collages for my characters, sending me hilarious, screwed-up eCards and pictures of hot guys on Facebook, and for telling people about my books. You guys have made my dreams come true and you rock!
Now, I've gotten quite a few emails about why I chose to set
TIDAL
in Hawaii and the reason why is . . . it's really cold where I live right now. Writing about Honolulu let me escape from 30 degree weather to sand, surf, and the scent of sunblock. Plus, I've never been to Hawaii--though I've always wanted to--and it was fun to let my imagination take me somewhere new. Since it's still cold as hell here, and I'm still craving a trip to Hawaii, I thought I'd share some of my warm weather inspiration:
Cockroach Cove
Beachfront
:
And a Tidal-inspired collage made by the incredible Abbie Dauenheimer: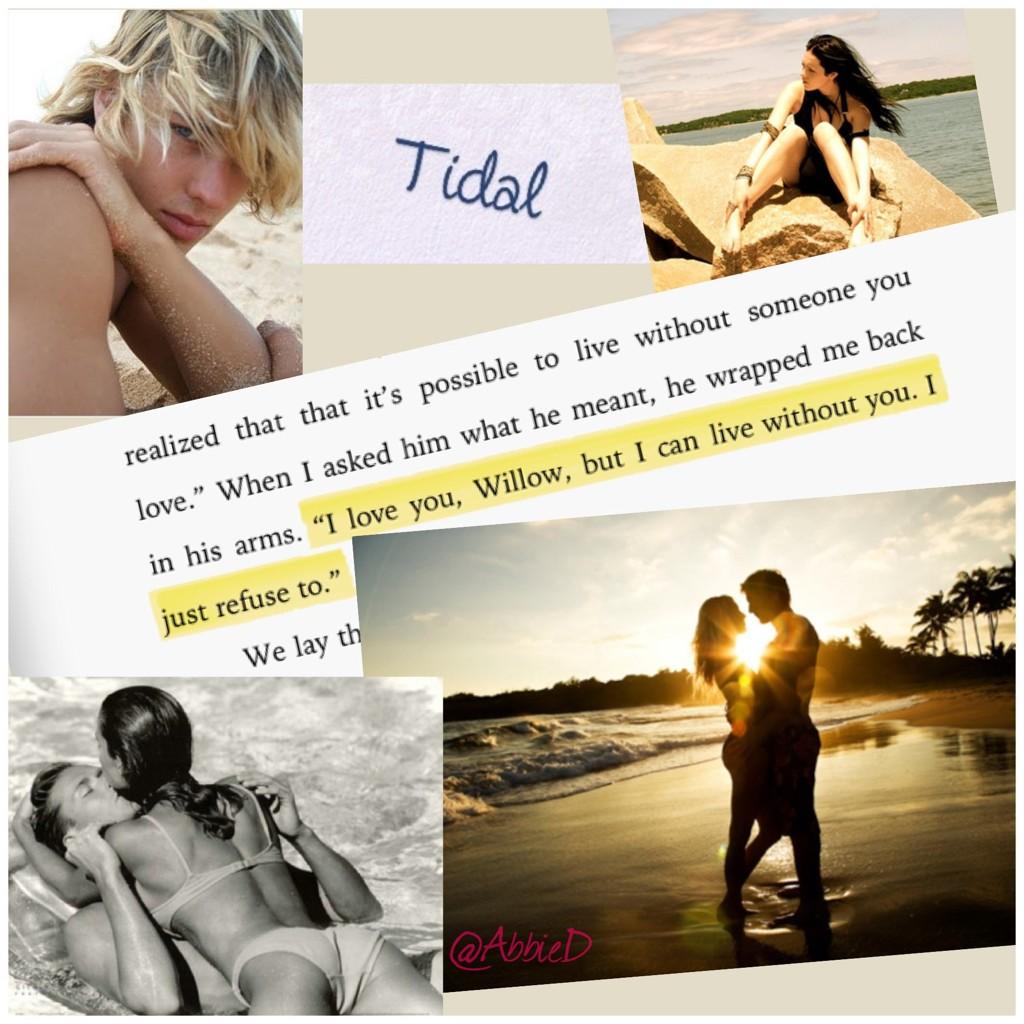 So what about you guys? What incredible destination have
you
always wanted to visit?